You may have seen this heartbreaking photo on Facebook. The woman pictured is 80-year-old Esther Brown, a resident of Altercare Nobles Pond in Ohio.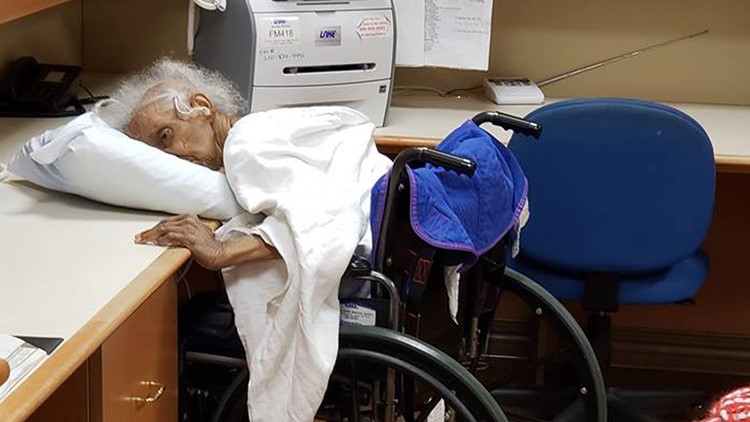 It has been shared more than 40,000 times and it's causing concern about the woman pictured.  Julia Wiggins, the family's pastor, posted on Facebook. "After being inquisitive we approached the subject only to find out that it was Mother Esther Brown face down into a soft pillow gasping for breath and strangling on her own saliva," Wiggins shared in the post.
Her son's reaction was almost as heartbreaking as their discovery, as Wiggins writes, "Her son began to cry out that's my momma and we hurried to her and upon hearing her son's voice she tried with all her might to raise her head!"
Wiggins claimed they were yelling for help for five to 10 minutes before someone came to assist them.
Her son, James Brown, said they have filed a complaint with the facility about the care his mother is receiving.  The Ohio Department of Health and The Ohio Department of Aging have been notified and are both looking into the situation.
It's tough enough leaving your loved ones alone. It's even more difficult learning they're not being treated the way you'd hoped.
In her Facebook post, Wiggins urged people with family members in nursing homes to keep tabs on them often.
"People please keep a close check on any of your loved ones if they are in these places,"  she wrote.